Zhongdai Old Street
Zhongdai Old Street is in west east direction, with total length one kilometer from Guosi Bridge in the east to Taiping Bridge in the west.It is divided into East Street and West Street on the border of Miao Bridge. On both sides of the old street, street houses used to be shops.North of the street has a large amount of folk houses. There is Christ monument in the north of the Taojia lane. The East Street has Qinglong Bridge, Guosi Bridge,Yuantong Temple old sites, and a hundred years corridor including relics of Dongyuan Temple. The west street has Heang Bridge, Taiping Bridge. The lanes of the old street crossing vertically and horizontally form a pattern of winding paths, bridge and river, white wall and black tile which have the charm of Jiangnan Water Village.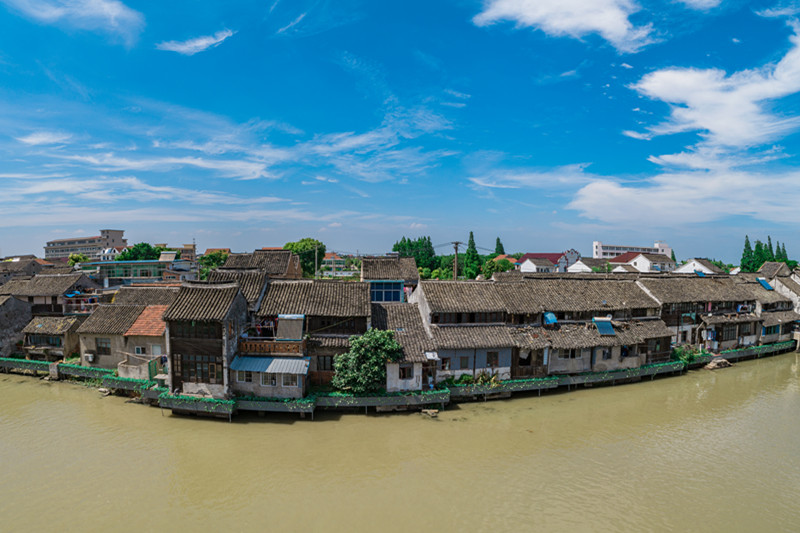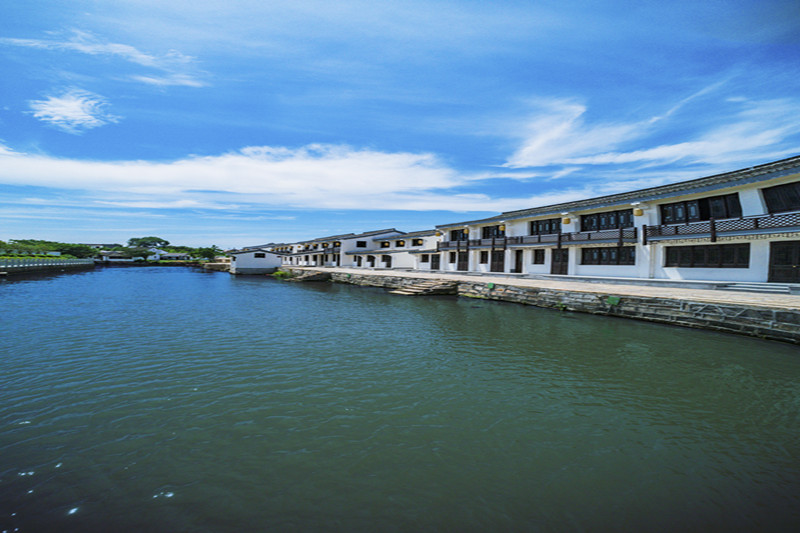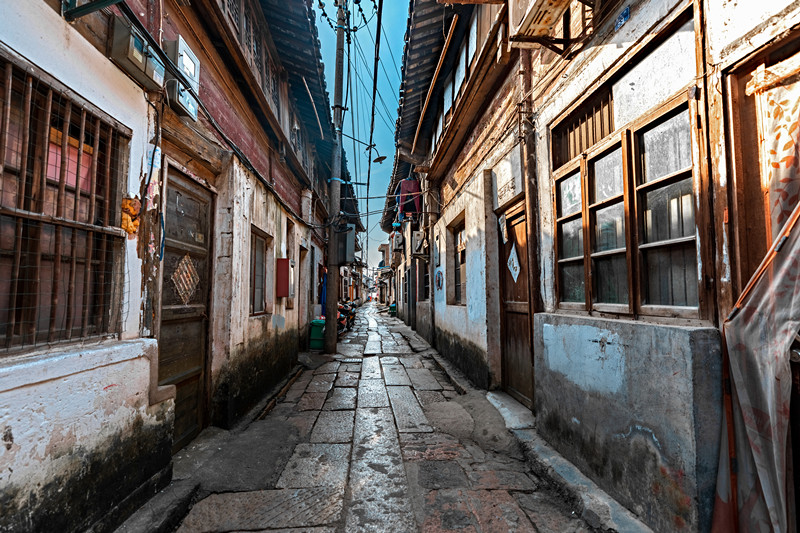 Qinglong Bridge is located in the middle section of East Street in Zhongdai Ancient Town. It was rebuilt in the 6th year of Xianfeng in Qing Dynasty (1856), commonly known as Dongban Bridge. It is a beam type stone bridge, in west east direction, spans Xisi River and enters into Zhongdai estuary. The bridge deck is paved side by side with three stones,with inscription on each side, and the bridge column is masonry with bricks. In June 2004, it was declared as the cultural relics protection site of Pinghu City.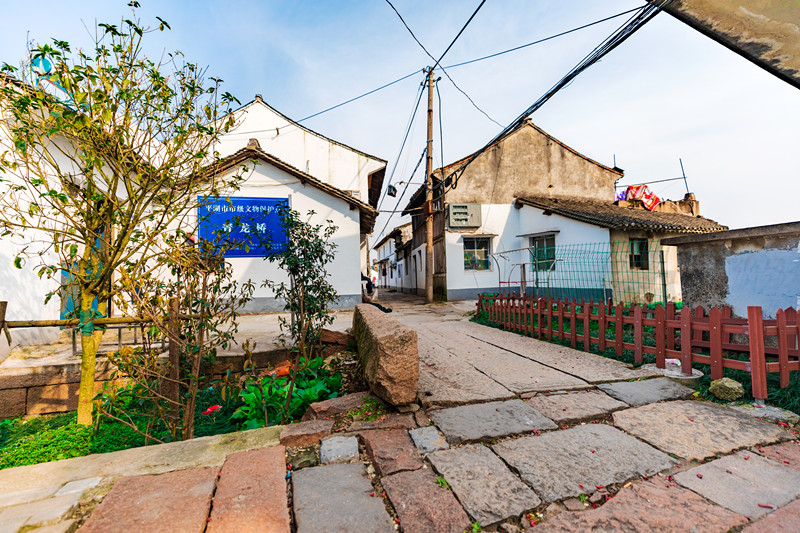 Guosi Bridge is located at the end of the East Street,about 100 meters east of Yuantong Temple. It spans Dongsi River from east to west, enters into Zhongdai River estuary. According to the shape analysis, it should be built in the middle of Qing Dynasty. It is a single-star beam type stone bridge, paved with three squared stones, ark bridge ear, six steps in the east and west side, and the pier is built with stone. The forehead of the north and south bridge is carved with "Reconstructing the Guosi Bridge". The inscription is carved with water ripples and flowers on both sides. In June 2004, it was listed as cultural relics protection site of Pinghu City.